Board of Directors
TIG's Board is composed of Directors with experience in exploration, project development, mining, coal processing, bulk commodity marketing, financing, infrastructure and regulatory affairs on an international level.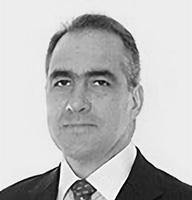 Craig WIGGILL
Chairman of the Board, Independent Non-Executive Director
BSc Engineering (Mechanical and Industrial) University of Witwatersrand. Mr. Wiggill was appointed Non-Executive Director on 20 November 2012. He is a member of the Nomination & Remuneration Committee and the Audit, Risk & Compliance Committee.
Mr Wiggill has extensive experience in the global mining industry including over 25 years in the coal sector, the majority of his experience being within the Anglo American Plc group. Mr Wiggill is currently the Chairman (non-executive) at Buffalo Coal Corp (CVE: BUF) which has two operating coal mines in its portfolio. In addition, he is the Chairman (non-executive) of globalCOAL which is a London registered company, the principal activities of which are the development of standardized contracts for the international coal market and the provision and management of screen-based brokerage services for the trading of physical and financial coal contracts. His most recent executive role was as CEO – Coal Americas at Anglo Coal, where he established and developed the Peace River operation in Canada and co-managed joint venture projects at Cerrejón and Guasare. He has also held leadership roles covering commercial, trading and marketing responsibilities, corporate strategy and business development for Anglo American.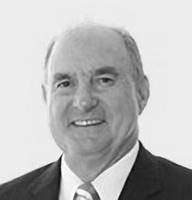 Owen Hegarty
Independent Non-Executive Director
BEc (Hons), FAusIMM. Mr Hegarty was appointed Non-Executive Director of TIG on 8 October 2010. He is Chairman of the Audit, Risk & Compliance Committee and the Nomination & Remuneration Committee.
Mr Hegarty has more than 40 years' experience in the mining industry. He had 24 years with the Rio Tinto Group; then founded and led Oxiana Ltd for 12 years. He is a founder of Tigers Realm Coal Ltd. He founded and is currently Executive Chairman of EMR Capital, a mining private equity firm. Until end 2016 he was Vice Chairman and Non-Executive Director of Fortescue Metals Group Ltd. Mr Hegarty has received a number of awards recognising his service to the mining industry and presently serves on a number of Government and industry advisory groups.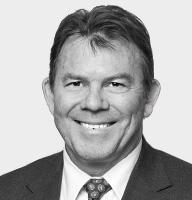 David Swan
Non-Executive Director
David Swan has been appointed as a Non-Executive Director of the Company, effective 26 August 2020. David is a Chartered Accountant having qualified in Australia and spent some 20 years in senior finance positions with Australian companies. David resides in the UK , having moved there in the early 2000's. During his time in the UK he has held a number of senior management and consulting roles, mostly with resource companies.
David holds a Bachelor of Commerce from the University of WA and is a Fellow of the Institute of Chartered Accountants in Australia and New Zealand and a Member of the Institute of Chartered Accountants in England and Wales ('ICAEW'). David is a non-executive director and audit committee chairman of London AIM Listed companies Central Asia Metals plc and Sunrise Resources plc.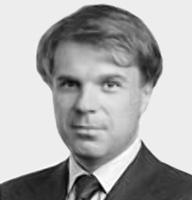 Valery Doronin
Non-Executive Director
Executive Global MBA (London Business School, London, UK). Mr Doronin was appointed as a non-executive Director on 27 April 2021.
Valery is a Director of RDIF and has held a number of senior management and Board positions in Russian companies over the past 20 years. During that time he has gained considerable experience in investment, portfolio management and private equity. This experience includes numerous transactions across a number of industries including financial services, construction materials, resources and energy.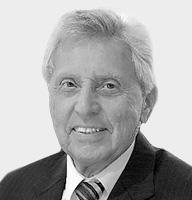 Bruce Gray
Non-Executive Director
Mr Gray was appointed a Non-Executive Director on 1 October 2015. He is a member of the Nomination & Remuneration Committee0.
Following a long and distinguished career in the medical profession, Dr Bruce Gray has operated a number of highly successful start-up businesses in the medical sector. We look forward to his contribution, particularly in the area of business and financing strategy.
Management
TIG's management team has experience in exploring, developing, operating and financing large scale natural resource projects.
The team has skills in the areas of geology, mining operations, infrastructure, regulatory, environmental and financial affairs. All senior operational managers have worked previously in the minerals and mining sector and will manage the Amaam Coal Project's development, including any third party contractor workforce required for the development of TIG's mining operations.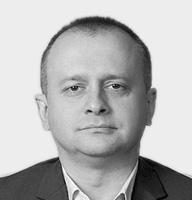 Dmitry Gavrilin
Chief Executive Officer
MPA (Harvard Kennedy School, USA), LLM (Hamburg University, Germany), PhD in Law (Design, Survey and Research Institute of Sea Transport "Soyuzmorniiproekt"), Law Degree (Kaliningrad State University). Mr Gavrilin was appointed CEO of TIG on 1 June 2018.
Mr Gavrilin has over 18 years of cross-sector industrial experience in investment funds, international financial institutions, and Russian industrial groups. From 2006 to 2010, after working as a lawyer in the leading law firms and the EBRD (London), he contributed to the founding and held leading roles in the Eurasian Development Bank (EDB). From 2011 to 2018, Dmitry was with the ICT Group, a large Russian industrial and investment group, where he was involved in all aspects of investment and project development (with a focus on mining assets) including financial valuation, M&A transactions, project structuring, and finance raising. Dmitry has participated in the development of coal mining projects in the Russian Far East on both strategic and operational levels. He has extensive experience in finance, general management and investment project management.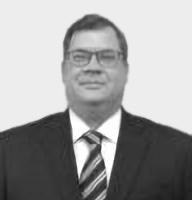 Dale Bender
Chief Financial Officer
CFA, MBA UNC Kenan Flager, BA in Economics UNC. Dale Joined TIG on 1 October 2018. Prior to joining TIG, Dale served as CFO at Kolmar and Mechel Mining as well has held senior finance positions at Coalco and Metalloinvest.
He has extensive experience in the mining space in strategy development, financial management, and internal control enhancement. Mr Bender has negotiated a broad variety of structured debt & project finance transactions under both Russian and English law and led several large M&A transactions and debt restructurings. Dale was responsible for the first-time adoption of JORC reporting for large Russian mining operations and led three separate first-time adoptions of IFRS at Russian conglomerates. Before making the transition to industry, Dale worked in the Transaction Advisory Services group at KPMG in Houston and the Corporate Finance group at EY in Moscow. Dale speaks fluent Russian.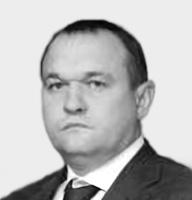 Sergey Efanov
General Manager Project F
B.E (Electrical Mechanical 1993, Mining 2001)
Mr Efanov is a mechanical and mining engineer with over 25 years of experience working in coal mines in Vorkuta and the Kuzbass. During his career, Sergey has obtained extensive production experience in underground and open pit coal mining, processing, and transportation. Mr Efanov has managed large scale operations and his most recent experience has focused on improving the operational efficiency of large coal operations. Prior to joining TIG, Sergey worked for the largest coal companies in Russia, including Severstal and MMK. He initially gained qualifications in Electrical, Mechanical Engineering, and completed his Degree in Mining Engineering in 2001.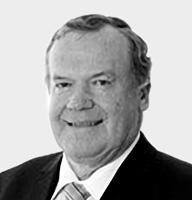 David Forsyth
Company Secretary
FCIS, FCPA Mr Forsyth was appointed the Company Secretary of TIG on 8 October 2010. Mr Forsyth was appointed as Director of TIG in October 2010 and resigned on 7 March 2011.
Mr Forsyth has over 40 years' experience in the engineering, project development, and mining field. His most recent positions were with Oxiana Limited (now OZ Minerals Limited), where he was Company Secretary and Manager Administration from 1996 to 2008. Mr Forsyth joined TIG as director and Company Secretary in 2009.