TIG's strategy is to become a significant supplier of 5-10 Mtpa of coking coal to the seaborne market through the development of the Amaam and Amaam North coal basins.
Project Stages and Main Components
Stage 1
commenced in 2016 and comprises the development of Project F (Fandyushinsky deposit) to a 1.0 Mtpa semi-hard coking coal operation, seaborne sales shipped from the Company owned Beringovsky Port.
Phase 1
Up to 0.6 Mtpa utilizing existing infrastructure and mining fleet. Phase One was implemented due to the continued support of our key shareholders, including our partners in the Chukotka Autonomous Okrug and the shareholder base, as confirmed by the successful completion of the phase, fully underwritten placing of non-transferable shares in September 2016.
Phase 2
Up to 1.0 Mtpa after the construction of a coal handling and processing plant, in addition to infrastructure, port and mining fleet upgrades.
Stage 2
is based on production increases from Amaam North «Project F».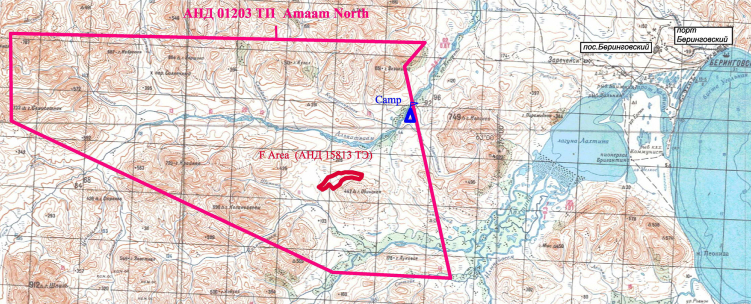 Stage 3
sees the development of Amaam to full capacity and the establishment of a transportation corridor through Amaam North. Continuous planned exploration, aimed at updating the outlined research of coal resources and engineering works, will serve as the basis for further stages of Amaam development.