Reserves
TIG's Amaam and Amaam North coal projects are two large coal basins having combined resources of 632 Mt with an exploration target of 115 to 410 Mt.
Amaam North Coal Basin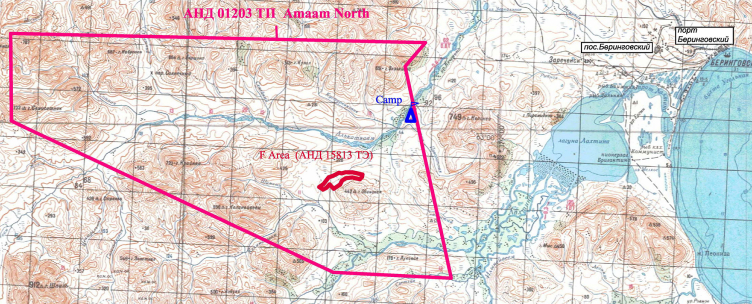 TIG's ownership interest is 100%
Phase One of "Project F" is successfully implemented. Coal is mined 37 km away from Beringovsky Port
111 Mt resources, where 20 Mt are marketable coal reserves
Semi-hard coking coal
"Project F" feasibility study for 1 Mtpa open pit is completed.
Amaam Coal Basin

TIG's ownership interest is 80%
521 Mt Resources (JORC, April 2016)
High vitrinite coking coal
Pre-feasibility study for a 5Mtpa open pit is completed
Resources

TIG owns Beringovsky Port historically has handled up to 700 ktpa from the Nagornaya mine. Port will be progressively refurbished and expanded over time to meet TIG's expansion plans.

The Amaam Project is 91 km away from the port.

TIG's marketing efforts primarily target steel producers in the Asia-Pacific Region. Agency agreements are in place and first sales to Japan, South Korea, Vietnam, Taiwan, and China have been completed.

TIG's projects have an outstanding project location, which gives them a significant logistical cost advantage compare to other major basins delivering seaborne coal to the North Asian market.